WHAT OUR CUSTOMERS SAY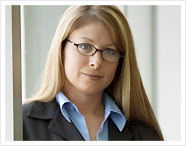 Assemble Catering Equipment is a company comitted to listening to its customers and reacting to their wishes.
We are therefore very pleased when our clients send us feedback upon the completion of their projects and their very high approval rating reflects our commitment to outstanding service and customer satisfaction.
Below are some of the many testimonials received from our clients in the past months.

James TOTTY PARTNERSHIP Architects
"We have used Assemble Projects on a number of projects and have found them to be very friendly and professional on every occasion helping us to maximise the benefits to the Clients within the constraints of the budget. They have responded quickly to last minute Client changes without creating a fuss and with minimum cost. We look forward to working with them again"
Chris Allchin
nottingham city hospital
"I have no hesitation in recommending Assemble Projects. Their outstanding professionalism allied to customer care is second to none and I look forward to working with them soon on new schemes."
John Hughes - Catering Manager
yorkshire & humber rfca
"Assemble Projects have worked with the RFCA on over 6 projects and on every one they have come in on time and on budget. We have no hesitation to recommend Assemble Projects for both small and large projects. A first class company providing a first class service with a first class result."